Welcome to SpeakEasy Recording Studio
SpeakEasy Recording Studio was founded in 2010 in Willington, CT, and has since moved to the city of Meriden, CT in the Summer of 2015.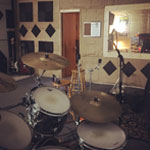 Our location in Meriden, CT features a 225 sq foot mixing/control room, a 500 sq foot live room, and a 400 sq foot lounge.
At SpeakEasy's core, is a hybrid analog/digital recording setup, providing the best of both worlds when producing projects. Our main recording setup is powered by a Yamaha RM-800 analog mixer, Motu 896 HD + 828 mk2 digital capture units, and an Intel Core i5 Mac. This gives us an array of options, including digital editing/plugins, analog compressors/equalizers, midi keyboard/drum control, and much more.
We have a wide range of digital plug ins and sound samples from Apple, Naitive Instruments, Waves, Sonalksis, DMGaudio, Nomad Factory, Plugin Alliance, and FabFilter.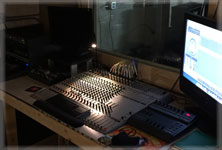 SpeakEasy Studios uses gear from: Motu, Yamaha, Mackie, ART, Sure, Oktava, CAD, Sennheiser, Nuemann, Audix, Audio Technica, MXL, Behringer, Peavey, M-Audio, and others.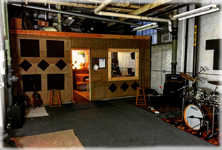 To listen to some samples of projects recorded at SpeakEasy, click the button below: